When We Have to Talk About Kevin author, Lionel Shriver addressed the Brisbane Writers' Festival last week, she was under no illusion about the importance or potential impact of what she would say. So she came out with all guns blazing. Australian writer, Yasmin Abdel-Magied took exception to her speech and walked out. Her reaction to the speech was published in The Guardian three days ago and here's a link to the full speech. I must say I don't think Shriver did herself any justice when she opened her speech quoting an article published online by a site noted for satirical spoof news releases. But that said, the points she makes are valid. read both stories and decide for yourself.
Lionel Shriver's full speech: 'I hope the concept of cultural appropriation is a passing fad'
This is the full transcript of the keynote speech, Fiction and Identity Politics, that author Lionel Shriver gave at the Brisbane Writers Festival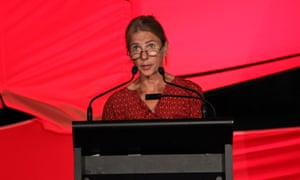 I hate to disappoint you folks, but unless we stretch the topic to breaking point this address will not be about "community and belonging." In fact, you have to hand it to this festival's organisers: inviting a renowned iconoclast to speak about "community and belonging" is like expecting a great white shark to balance a beach ball on its nose.
The topic I had submitted instead was "fiction and identity politics," which may sound on its face equally dreary.
But I'm afraid the bramble of thorny issues that cluster around "identity politics" has got all too interesting, particularly for people pursuing the occupation I share with many gathered in this hall: fiction writing. Taken to their logical conclusion, ideologies recently come into vogue challenge our right to write fiction at all. Meanwhile, the kind of fiction we are "allowed" to write is in danger of becoming so hedged, so circumscribed, so tippy-toe, that we'd indeed be better off not writing the anodyne drivel to begin with.
Let's start with a tempest-in-a-teacup at Bowdoin College in Brunswick, Maine. Earlier this year, two students, both members of student government, threw a tequila-themed birthday party for a friend. The hosts provided attendees with miniature sombreros, which—the horror— numerous partygoers wore.
When photos of the party circulated on social media, campus-wide outrage ensued. Administrators sent multiple emails to the "culprits" threatening an investigation into an "act of ethnic stereotyping." Partygoers were placed on "social probation," while the two hosts were ejected from their dorm and later impeached. Bowdoin's student newspaper decried the attendees' lack of "basic empathy."
The student government issued a "statement of solidarity" with "all the students who were injured and affected by the incident," and demanded that administrators "create a safe space for those students who have been or feel specifically targeted." The tequila party, the statement specified, was just the sort of occasion that "creates an environment where students of colour, particularly Latino, and especially Mexican, feel unsafe." In sum, the party-favour hats constituted – wait for it – "cultural appropriation."
As Lionel Shriver made light of identity, I had no choice but to walk out on her
Lionel Shriver's keynote address at the Brisbane writers festival was a poisoned package wrapped up in arrogance and delivered with condescension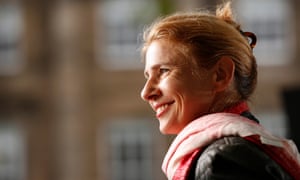 I have never walked out of a speech.
Or I hadn't, until last night's opening keynote for the Brisbane writers festival, delivered by the American author Lionel Shriver, best known for her novel, We need to talk about Kevin.
We were 20 minutes into the speech when I turned to my mother, sitting next to me in the front row.
"Mama, I can't sit here," I said, the corners of my mouth dragging downwards. "I cannot legitimise this …"
My mother's eyes bore into me, urging me to remain calm, to follow social convention. I shook my head, as if to shake off my lingering doubts.
As I stood up, my heart began to race. I could feel the eyes of the hundreds of audience members on my back: questioning, querying, judging.
I turned to face the crowd, lifted up my chin and walked down the main aisle, my pace deliberate. "Look back into the audience," a friend had texted me moments earlier, "and let them see your face."
The faces around me blurred. As my heels thudded against they grey plastic of the flooring, harmonising with the beat of the adrenaline pumping through my veins, my mind was blank save for one question.
"How is this happening?"
So what did happen? What did Shriver say in her keynote that could drive a woman who has heard every slur under the sun to discard social convention and make such an obviously political exit?
Her question was — or could have been — an interesting question: What are fiction writers "allowed" to write, given they will never truly know another person's experience?
Not every crime writer is a criminal, Shriver said, nor is every author who writes on sexual assault a rapist. "Fiction, by its very nature," she said, "is fake."