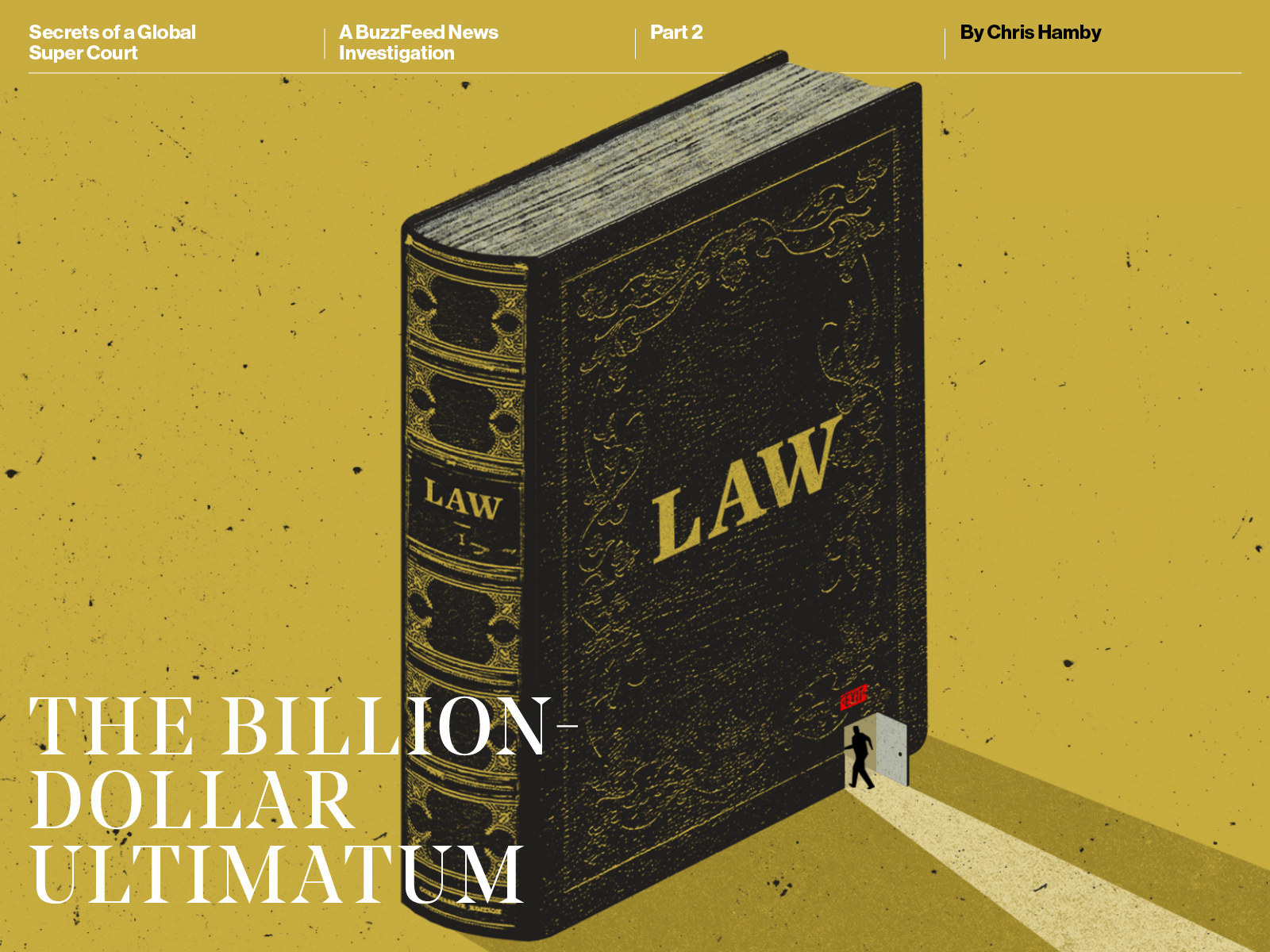 Mike McQuade for BuzzFeed News
International corporations that want to intimidate countries have access to a private legal system designed just for them. And to unlock its power, sometimes all it takes is a threat. Part two of a BuzzFeed News investigation —
read the whole series here
.
posted on Aug. 30, 2016, at 11:00 a.m.
In a remote tropical forest in Indonesia's Spice Islands, villagers planned their last stand.
A foreign gold-mining company was preparing to gouge out a massive pit from the mountain that had sustained these farmers and fishermen for generations. To protect their way of life, the villagers planned to hike to the summit and refuse to leave.
Newcrest Mining had won the right to explore this mineral-rich area during the 30-year rule of Suharto, Indonesia's military dictator. But when mass protests swept Suharto from power, the new parliament outlawed the environmentally devastating open-pit mining method in certain areas like this one, where it could endanger the water supply.
Newcrest, however, was proceeding as if the new law didn't apply — because, effectively, it didn't. The Australian company had found a way to trap Indonesia in the deals of the deposed dictator and, in the process, reap huge profits.
The weapon that Newcrest and other powerful foreign mining companies wielded was a threat. A highly specialized legal threat: They warned they might haul Indonesia before a sort of private global super court. Though most people have never heard of it, this justice system has the power to make entire nations fork over hundreds of millions or even billions of dollars to companies that say their business was unfairly hampered.read more